FIRST FRIDAY LUNCHES
The FIRST FRIDAY LUNCHES have now been going for a year. What better way could there be than to celebrate this with a special ROYAL LUNCH to celebrate Her Majesty Queen Elizabeth's 90th. Birthday.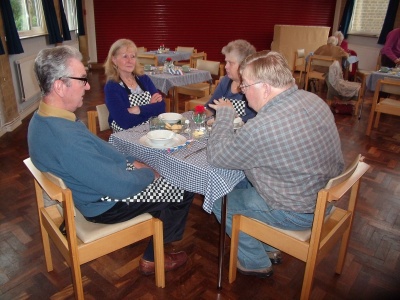 Our Hosts Charles , Jessica and Jan promised to provide something special and certainly kept that promise.The Hall was decorated as befitted the occasion.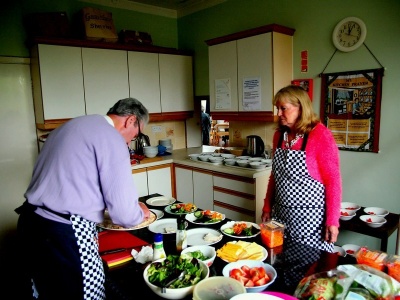 Everything was ready at 12.00 noon for the guests to arrive.
Business was slow at first but soon picked and kept our "waitress" busy and over 30 meals were served.
The numbers coming to our lunches have shown a steady increase over the year attracting folk from the village and around the Circuit and are a valuable point of social contact, giving the opportunity to talk with friends and strangers in a relaxed atmosphere.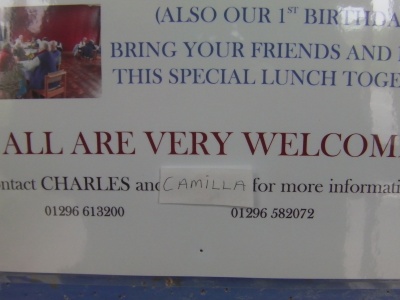 and there is always one joker around!