Webteam:
November 2017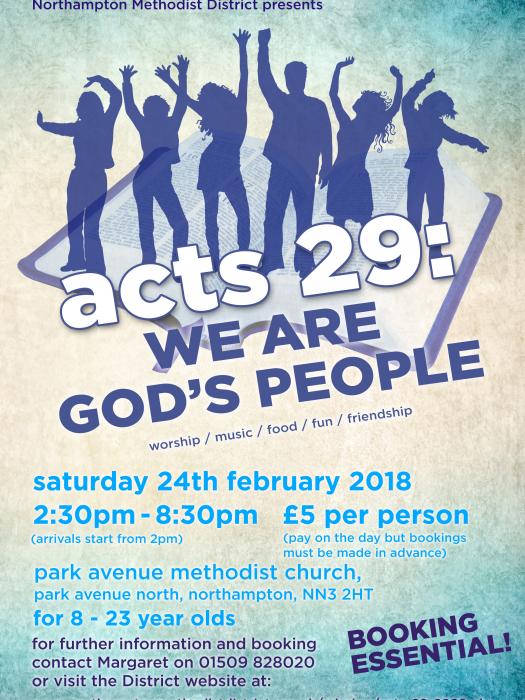 Bookings are now open and we have 150 places for young people.
Last year's event was a big success and it worked well for churches with just one family as well as churches with established youth work.
The event is designed to provide a really positive experience for young people ages 8 — 23.
* to meet with others of their age group
* to get a wider picture of the Methodist Church
* to grow in their confidence as people growing closer to Jesus Christ.
The theme this year will be "We are God's people".
Please keep the event, and the leaders, in your prayers.
For bookings ...see
You may also be interested in