Prayer for the Circuit:
We thank you, Lord Jesus, for one another; for the pastoral support and belonging and friendship and fellowship we experience in our local church and in the wider Circuit, as well as with many other people in a variety of contexts.
Deepen our commitment to working with others as an expression of your prayer that your will might be done and your kingdom come on earth as in heaven.
Amen.
NB: You are welcome to send in contributions to this page
Prayer of the day 23 November 2019
God of all grace, we rejoice that your love is for all, unlimited and free.
May we, your children, have the same generous love for the world that you show us in Christ. For in Christ, we are all seen and known fully, redeemed and restored, and we need never be ashamed of failure.
May we, in responding to all you offer us in Christ, learn to view others and see your world only through the lens of your love, which holds us, heals us and restores us to fullness of life.
Amen.
Helen Cameron, Northampton District Chair
Prayer for the Day on September 11:
God of miracles and mundanity, God of divine mystery and surprising presence,
sow the seeds of your compassionate love in our lives.
God of the well-healed and the un-homed, God of the amply fed and the empty-bellied,
grow the seeds of your compassionate love in our communities.
God of the vociferous and the voiceless, God of the loved and the loveless,
may the fruitfulness of your compassionate love be known through our witness and worship,
by our commitment to justice and our hopeful living, by our inclusive hospitality and our generous presence,
that your Church may be the good news of Jesus Christ to all.
Amen.
Helen Kirk, Chester and Stoke-on-Trent District Chair
Also see Day 22 of the District Prayer Diary for Vale of Aylesbury Circuit
PRAYERS FOR THE CHURCHES
This idea arose from a Circuit Consultation where members said that they would like to see better communications around the Circuit.
It was felt that there was a lot of good work going on within the Circuit but few outside of their particular church ever got to hear about it. In these days when the only news we seem to hear concerning churches is when they are threatened with closure, it is vital that we get to hear the other side as well. One small example of how useful this 'Good News' has been so far is on the subject of our work with young people — Methodism has a wonderful history of work amongst young people. Some of the 'Good News' tell us that there is still good work going on amongst children and young people in many parts of our Circuit — the problem is that we never get to hear about it. It is so encouraging to hear the success stories of Toddler Groups, Youth Groups, Cafe and Messy Church, Drop-in Church — the list is endless and it is growing!
It was recently suggested that these prayers should be expanded to cover other aspects and groups that serve the Circuit or are given Circuit support. Four such topics have been suggested; The leadership Team, our Locals Preachers and regular Visiting Preachers, Fair Trade, Karibuni Children and a recent addition, Young People; other suggestions would be welcome.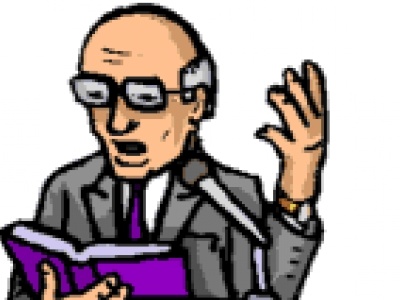 This Sunday 8 December it is the turn of all the Preachers who offer their services in the pulpits of our Circuit every week to be the focus of our Circuit Prayers.
Dear All
The services throughout the circuit thrive on prayer — it makes a real difference to our worship together. But prayer is not just offered from the 'front'. Prayer is so much more when the whole church engages and prays deeply. Please make a difference this Sunday and pray for those who lead our worship, both Lay and Ordained, that together we may be exposed afresh to the love of Christ!
Pete
David writes:
The circuit preachers and worship leaders warmly welcomed Richard Atkinson as our new Superintendent. Richard is very experienced in guiding Preachers On Trial through the current onerous training programme and has already helped those currently in training. We do ask you to pray for all our preachers who are in training that their call may be confirmed during this training period.
We are pleased to celebrate with Elizabeth Wilson who has completed sixty years as a fully qualified Local Preacher and this will be recognised at Chinnor morning service on 15th December.
Many of our preachers are elderly and have completed many years of preaching service and we ask for you to remember them all in your prayers and support them when they preach in your church.
We all find it a joy and a privilege to worship with you and thank you for the warm welcome we invariably receive.
David Neville