Webteam:
February 2019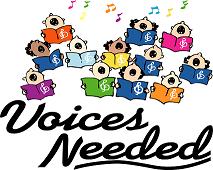 Rehearsals are as follows.
Friday 7th Feb 8pm. AMC
Friday 21st Feb. 8pm AMC
Friday 6th March. 8pm. Tring
Friday 20th March. 8pm AMC
Friday 27th March. 8pm. AMC
Sunday 29th March. 2.30 warm up. 3pm service AMC
Sunday 5,th April 2.15 warm up. 3pm service. Tring
Cliff and Derrick particularly request everyone to please allow themselves sufficient time to sort their music and be seated, to enable rehearsals to commence sharply on time " !!!
You may also be interested in