Webteam:
July 2021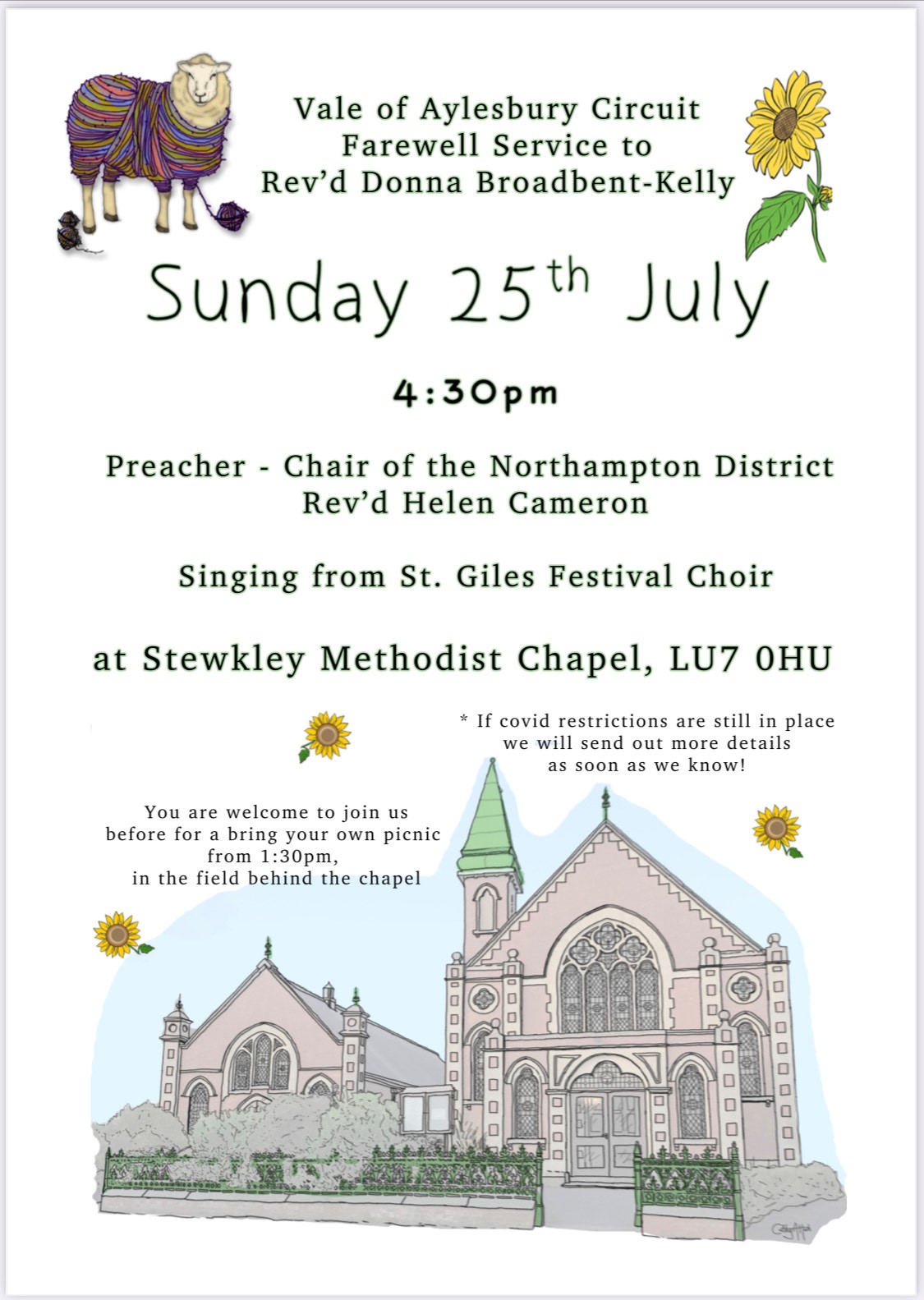 *Please see message from Donna below.
The Picnic is cancelled due to bad weather.
Service in the chapel 4.30pm — We feel at the moment that we would like to keep some covid rules in place. When you arrive at the chapel please sign in so we know who is attending, use the hand sanitizer provided and take a seat. There will be no social distancing in the pews, but please be mindful of others as there should be plenty of space for everyone to sit comfortably. It would be preferable if people did continue to wear their masks inside the building.
After the service we will be having refreshments. This will hopefully be outside and so do please bring a chair to sit on. We are asking for donations of cakes please, ideally these will be individual, small cakes or pre-sliced please.
You may also be interested in