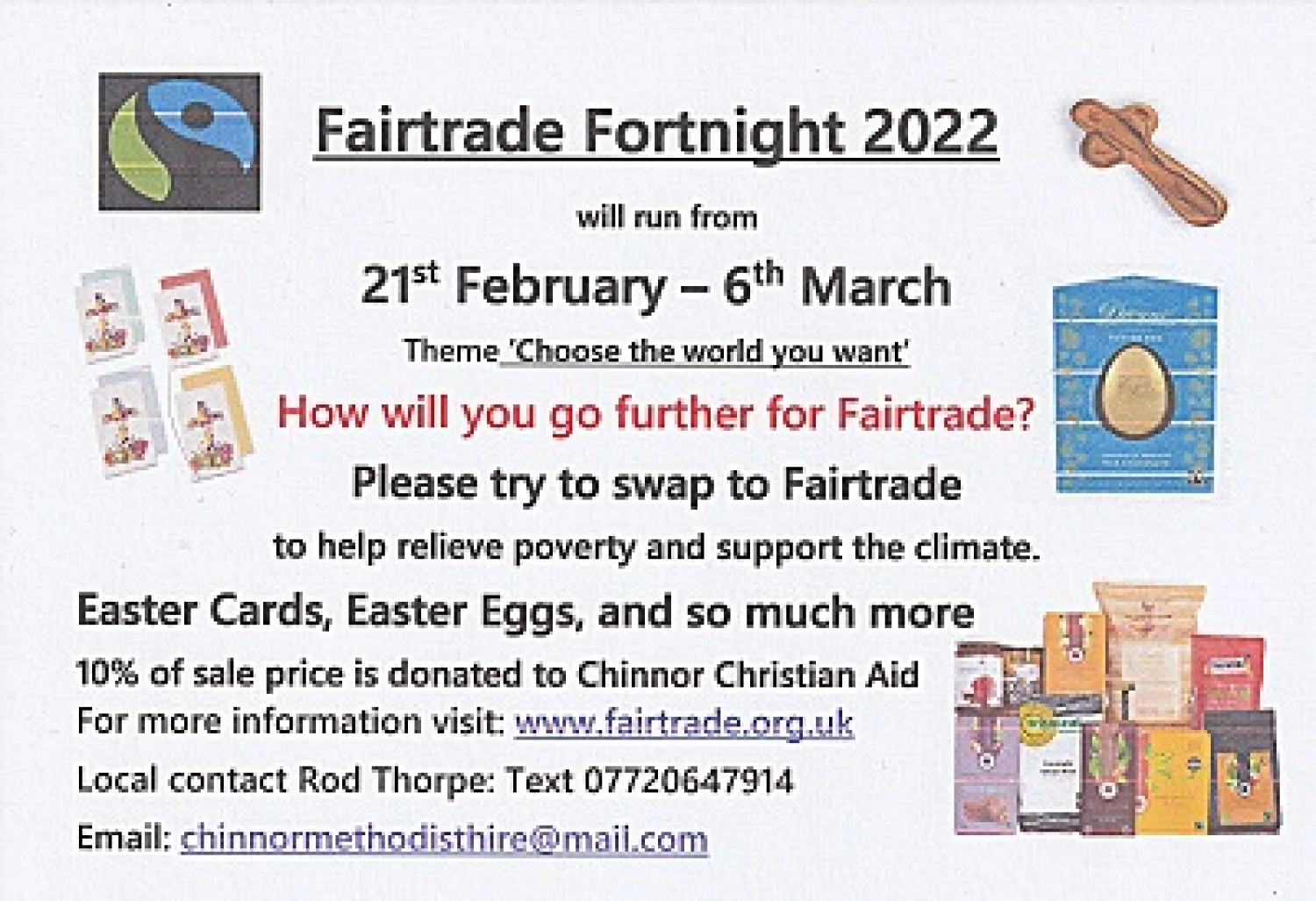 Just by way of information:
Fairtrade's theme for 2022 is ' Choose the world you want'
It is aimed at encouraging people to think about how Fairtrade not only works to relieve poverty but also about how climate change is impacting on the whole world.

-Traidcraft released their Spring catalogue mid February. You can view it or order a paper copy directly through Traidcraft's website. (www.traidcraftshop.co.uk)
Alternatively contact Rod using the suggested email address (see poster).
within the catalogue there are many products that are recycled/ upcycled and packaged in ways that are more environmentally friendly. Eg more packing is compostable (sweets) or recyclable.
Real Easter Eggs are in stock at Traidcraft (Milk, Dark, White (new) and sharing packs). Early orders are advised as supermarkets will NOT be stocking Real Eggs this year.
if your church would like items to display in the lead up to Mothering Sunday/ Easter, please contact Rod.
for those with a query or wish to make a purchase using the Circuit facility, please contact Rod using the Email address on the poster