Webteam:
April 2020
CAN YOU PLEASE HELP US TO FEED KARIBUNI'S SPONSORED CHILDREN?
Dear supporters,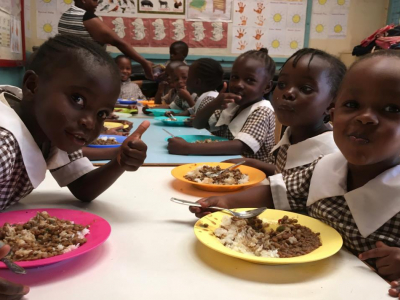 Since 1995 Karibuni has been giving children from the poorest of homes the chance to be educated and to achieve their full potential. It is ironic in this our 25th Anniversary year that education has come to a sudden halt with the closure of schools as Kenya gets to grips with the impact of the coronavirus pandemic.
School closures means that weekday lunches — and often Saturdays — have stopped too. .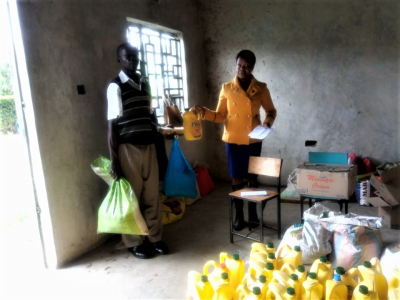 This means that almost 700 children and students sponsored by Karibuni are not receiving the regular meals on which they rely.
In light of this rapidly deteriorating situation we have consulted project staff in Kenya. They suggested that we should supply the family of each sponsored child / student with an emergency foodstuffs package. A typical food parcel, costing about 2,000 Kenyan shillings (£16) and which would include maize meal, beans, rice, sugar and cooking oil, would last about a month


We have accepted their recommendation and have immediately sent emergency grants costing us £10,800 which will be sufficient to supply each sponsored child / student with a food parcel for April.
WE NEED YOUR FINANCIAL SUPPORT IF WE ARE TO MAINTAIN THIS SUPPORT FOR AS LONG AS IS NECESSARY.
For the fulls details of how to supports please click on the on the link to the Appeal Letter or
...CLICK HERE to see our Website
... CLICK HERE to see the result of this appeal and the gratitude of THE KARIBUNI CHILDREN
You may also be interested in