Webteam:
June 2020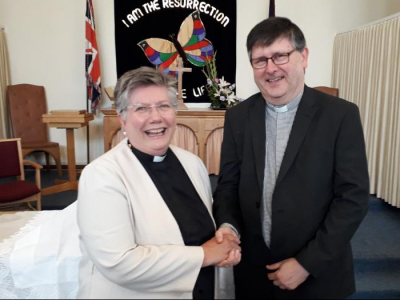 I was talking to Helen Cameron (the Chair of our District) about the government's suggestion of churches opening on June 15th for private prayer
Her advice at the moment is that we should remain closed until such time as the Connexion tells us that we can open. This is because they closed us down. This does not mean we will not be able to open next week but is, I suppose, a reflection of the need to wait for advice from HMG and the Connexion before taking steps.
There is no advice from government yet and if places of worship are similar to what has happened with schools the advice may come late in the day. Helen is aware of high level church-government conversations going on and hopes something might emerge soon and this would be the right time to react.
And to repeat just because we are allowed to open does not mean that we have to, so each church when the time comes, and when we are allowed to recommence public worship, will need to make its own decision.
I am happy to respond to any questions by phone -- 01296 399899, or email: revrja@outlook.com.
Rev. Richard Atkinson: 11 June 2020
(The photo was taken at Richard's Welcome Service last September
STOP PRESS!
Also, as I will mention on Sunday we have received the suggestion that we may be allowed to open for public worship in July. This will require some restrictions such as social distancing. I am suggesting that churches need to communicate with congregations to ensure that views are considered and ideas shared. So please try to be involved in any discussions your church suggests so the right decisions can be made in response to the views of the whole community.
For example some churches might need to have more than one service, others may to meet at different times to enable a preacher to be appointed etc. It is so important that folk have the chance to have their say.
Please pray for those in our churches who are already working on action plans and risk assessments to determine a way forward
Blessings
Richard
Some of our churches are now organising Public Worship and a simple Plans have been published , you can go to SERVICES >> PREACHING PLANS to find them, but please note the advice at the foot of each 'PLAN' :
"In all churches we will observe a 2 metre social distance.
This means seats are limited so If you would like to attend, you must contact the church first.
On the Circuit Website Go To; CHURCHES and select a Church, where contact details are shown for all Churches".
You may also be interested in