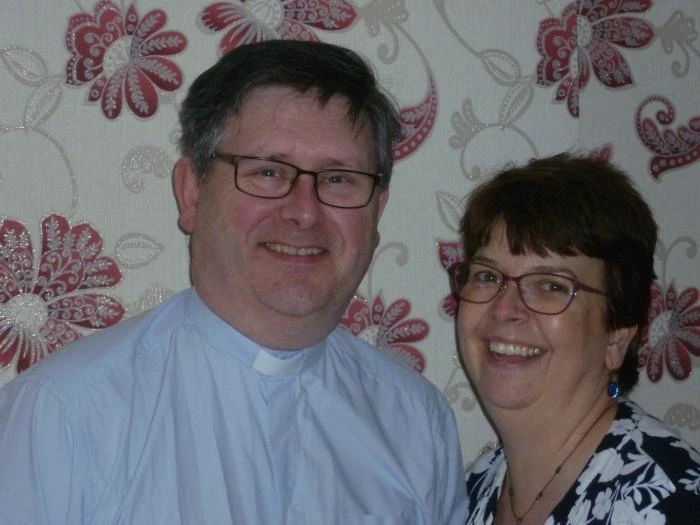 Rev Richard Atkinson (Superintendent Minister)
01296 339899
revrja@outlook.com
In Pastoral charge of the Churches at Aylesbury , and the Methodist Minister at the LEPs in North Marston and Weedon
---
The move to Aylesbury is a bit of a change as we seem to have specialised in hilly places, with Manses at the end of lung busting climbs, prior to the move to the more gentle terrain of Buckinghamshire. I have served in a variety of settings and have always sought to move things on gently. Central to my approach is the two important strands to which I think we are called. Firstly to build ourselves up, to look at how we share our stories, how we learn from the Biblical narrative and to look at how we pray together in the midst of our continuing pilgrimage. Then secondly to think about how we reach out both to the disadvantaged as we seek to incarnate the love of Christ as well as responding to the challenging call of making new disciples and thus ensure the continuing ministry of Christ's people.
I am married to Louise who is a secondary school history teacher and we have two children, Ben is training to be a secondary school music teacher and Fran who is in the final year of a social care degree at the University of Gloucestershire. We live out the Wars of the Roses in our house, I was born on the better side of the Pennines and Louise on the other!!!
I love history especially church history, am besotted with music which to my mind it is the most precious gift of God. This is closely followed by food. Cooking and eating are pleasures whether it is the simplicity of beans on toast through to the more exotic. Dabbling in the kitchen, for me, is a great relaxation, and I love to explore new dishes and different cuisines.
My hope and pray is that together we can help make people more aware of God's call to be an inclusive, loving community being channels through which grace touches and beauty springs forth.