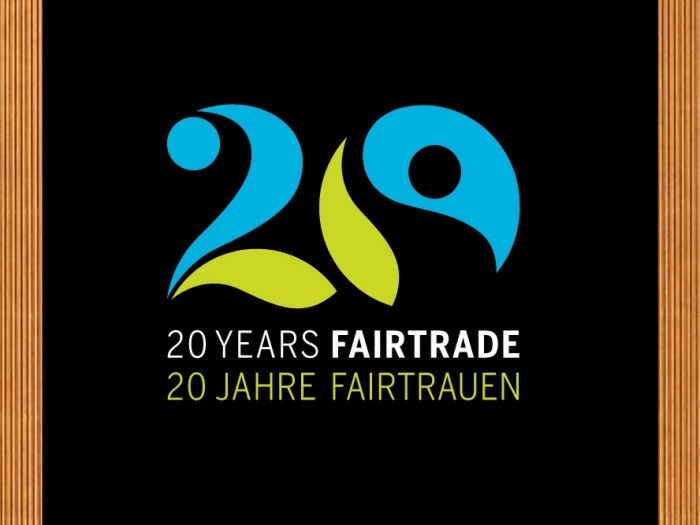 FAIRTRADE IN THE VALE OF AYLESBURY METHODIST CIRCUIT
For a Church to achieve Fairtrade Status it is required to:
-use Fairtrade tea and coffee after services and for all meetings for which they have responsibility
move forward on using other Fairtrade products such as sugar, biscuits and fruit.
promote Fairtrade throughout the year.
For a Circuit to achieve Fairtrade Status it is required to:
support and promote Fairtrade, further encourage the use and sale of Fairtrade products and to serve only Fairtrade coffee and tea at meetings it is responsible for.
Ensure that one half of the churches in your denominational area have become a 'Fairtrade Church'.
Encourage other local churches, parishes, circuits etc. to adopt a Fairtrade policy. As far as possible,
display literature advertising the fact that Fairtrade products are used and served there.
Attract media coverage and continue raising awareness of the FAIRTRADE Mark. If possible, make reference
to denominational area's Fairtrade status on the relevant website.
Set up a Fairtrade steering group to take responsibility for monitoring that these goals continue to be met and developed over time.
To monitor action in respect of Fairtrade;
Each Church is asked to include Fairtrade as an item on their Council agenda
The Circuit meeting includes Fairtrade as an item on its agenda
individuals are encouraged to remain mindful of and vigilant about the range of Fairtrade goods available.
Fairtrade news and information :
IThinking of others is something that goes hand in hand with Christmas?
What has it got to do with Fairtrade?
Buying Fairtrade allows you to know you are not only supporting your loved one but also the producer. How good is that!
If you are making your own Christmas cake or pudding, how about choosing Fairtrade ingedients? Fruits, nuts,sugar and spices can all be obtained in Fairtrade form. Using Fairtrade adds to a producers well being.
Fairtrade Advent calendars are available — do look for them in the shops. If you are looking for one with that bit extra the Real Advent Calendar includes a booklet telling the Christmas Story.
how about considering buying a Gift for Life, or buying items produced in countries such as Nepal or Palestine as a way of supporting and encouraging others this Christmas.
FAIRDTRADE IN 2017
Remember, choosing items with the single word 'Fairtrade' and associated logo allows you to buy with confidence, and feel assured that producers are receiving a fair return along with a premium while working in appropriate conditions.
FAIRTRADE IN 2017 — OPPORTUNITIES FOR YOU AND OTHERS
Our Fairtrade Circuit status conveys responsibilities for each of us as individuals and as worshipping communities within the Circuit.
Responsibilities that give life, purpose, wellbeing and hope to individuals, families and communities. We may never meet these people but this is also applies to many of the things to which we contribute, such a blood donations and Charity appeals.
What FAIRTRADE opportunities will be available to you in 2017?
FAIRTRADE FORTNIGHT 2017 27th Feb- 12th March
During this fortnight watch out for events and offers.
The theme this year is 'Put Fairtrade into your break'. Why not share some Fairtrade snacks and drinks with colleagues and visitors. Take some Fairtrade products into work to share during breaks.
You could do this at anytime of year. They don't last long at my works!
EASTER 2017
If you are buying Chocolate eggs, whatever the size, go for those made of Fairtrade chocolate. Certain lines of Egg even include the Easter story to add meaning to the experience of eating Britain's favourite sweet
VISITING A NATIONAL TRUST PROPERTY?
If you do you will now have the opportunity to drink Fairtrade tea and coffee as well as choose other Fairtrade products from their restaurants/ coffee shops following their commitment to use them.
DOING YOUR WEEKLY SHOPPING:
Look out for a Fairtrade symbol, visit Fairtrade websites (eg Traidcraft , Ethical superstore etc) or contact Rod Thorpe (Fairtrade contact).
I'm sure you can add more. Do share your positive experiences of Fairtrade goods with others and let me know if you have any feedback.
#Questions about Fair-trade?
Click...HERE for website or
Contact Rod Thorpe via rodandlizthorpe@gmail.com